Learn the "secret rules" of attraction that even
convinced Dr Phil & Tyra Banks!
From: Nick Savoy,
PUA SuperConference Chair
7:54am, Pacific Standard Time
Hey man,
If you're on this page, there's a reason I invited you. So let's great straight to the point:
The 3-Day Conference Pass tickets to the International Pick Up Artist (PUA) SuperConference just went on sale a few minutes ago. This is a once-in-a-lifetime opportunity to learn how to attract beautiful women –regardless of your looks or wealth. And it's coming up very soon: October 7-9 in Las Vegas.
"Are you a single guy looking for an edge when it comes to attracting women? It sounds like you might need the services of Braddock and Savoy. If you meet the woman of your dreams, it'll be worth every penny"
- Tyra Banks, The Tyra Banks Show, July 12, 2009
Supermodel Tyra Banks knows what really works with "10s" and other women. After she saw me and fellow pick up artist "Braddock" turn her lovable loser intern into a certified stud – live, on her own show – she said that we were teaching men "the secret and unwritten rules" of attracting elite women.

Full access to all three days of the best and newest insights by the top (invitation-only) pickup artists in the world. Men like myself (Nick Savoy), Braddock, Cajun, Jeremy Soul, Future, Mr M, Keychain, Tenmagnet, Fader and a couple dozen more. Over 21+ hours of new material!
1-on-1 coaching and exercises with these same big names and personal consultations on YOUR game and YOUR needs. From approaching to body language, from rapid conversation to physical escalation, we'll drill you with LIVE exercises until you get it right.
Get mentored at YOUR skill level with three separate "tracks" for advanced, intermediate, or fundamental skills.
Enjoy one of the best 3-day parties you'll remember for the rest of your life with a couple dozen of the world's top pickup artists and a hundred of so fellow members of the Love Systems community – all in the same luxury hotel on the Las Vegas strip
Unlimited post-SuperConference support and mentoring with LIFETIME access to the Love Systems Lounge (formerly "Mystery's Lounge"). Free answers to questions, join the discussion re: new insights and techniques, search the 10-year archive.
I could go on with dozens more features and benefits of the International PUA Conference, but at the end of the day what matters most is results. After you spend three days at the SuperConference, how will that change your life? Ask some experts and observers:
"Whatever the pickup coaches were telling the students seemed to be working. One of the guys brings a girl over to the table . . . a couple minutes later, they're making out"

- Rick Lax, "A Pickup Artists' SuperConference", Las Vegas Weekly, November 29, 2009
"This stuff works. I only stayed for one day, then went out the next weekend, followed just a morsel of their advice and come home with a solid 9. No kidding around."

- Bob Foster, Erotic Knave Magazine, June 8, 2010
"You guys are giving men the tools to succeed with women"

- Dr Phil (live, on air), The Dr Phil Show, April 11, 2008
How is this possible? How much does it cost?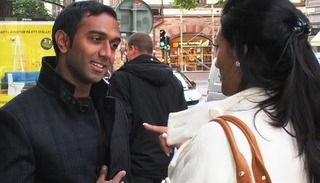 Normally it would be impossible to get this kind of training. The top pickup artists live all over the world, and some of them don't take new clients. Even if you could somehow make it work, duplicating the PUA SuperConference experience would cost over one hundred thousand dollars, easily…
…which is why I am especially proud to offer you a spot for just $697.
(Regular price is $1,297 when we release any remaining tickets to the general public).
PLUS with a hotel deal at the luxury Harrah's Resort starting from $55/night, the PUA SuperConference is sure not to break your bank. Especially when you think about how much money you spend on dates, drinks, clothes, house and car upgrades, dating sites, and every other way that dating beautiful women drains your wallet. Especially when it is all so incredibly unnecessary. Even women who think pick up techniques are "unfair" to women have to admit that the Love Systems approach works, whether they like it or not. Just ask Meredith Goldstein, dating and relationship expert with the Boston Globe:
"When I met up with the men to see them test their skills, I was horrified to see that the method worked."

- Meredith Goldstein, "Learning Their Lines" The Boston Globe, April 15, 2009
How much would your life change if you knew the hidden rules and secrets that top pickup artists do? Where you could approach any woman – at a bar, on the street, at a party – and could confidently meet and attract her? Without memorizing weird lines or coming across as sleazy or weird. It really works – and it's guaranteed! And regardless of your skill level coming in, we'll teach it to you. All you have to do is give us your full attention and participation from noon Friday October 7 to 7pm Sunday October 9.
That's it. That's all you have to do. And it's fully guaranteed to change your life and success with beautiful women. Yes, GUARANTEED.
It's easy to reserve your ticket, just click the big red button and use your credit card or paypal. Or call Jeremy, the Program Manager, at +1 (323)836-0150 and he'll take care of you. Whatever you do, act quickly – this event has a strict capacity of 117 people and we were just north of 90 earlier this morning.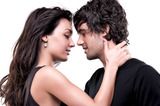 See you at the SuperConference,
Nick Savoy
P.S. My personal guarantee: If at any time during the International PUA SuperConference you don't feel that you're getting at least DOUBLE the value you paid for, just come talk to me and I'll refund you every penny on the spot. That's how confident I am that the SuperConference literally changes lives.
P.P.S. This page is NOT linked to from anywhere. Access is invitation-only. If you go to another page, the only way you can get back here is with the url PUA-Superconference.com/special